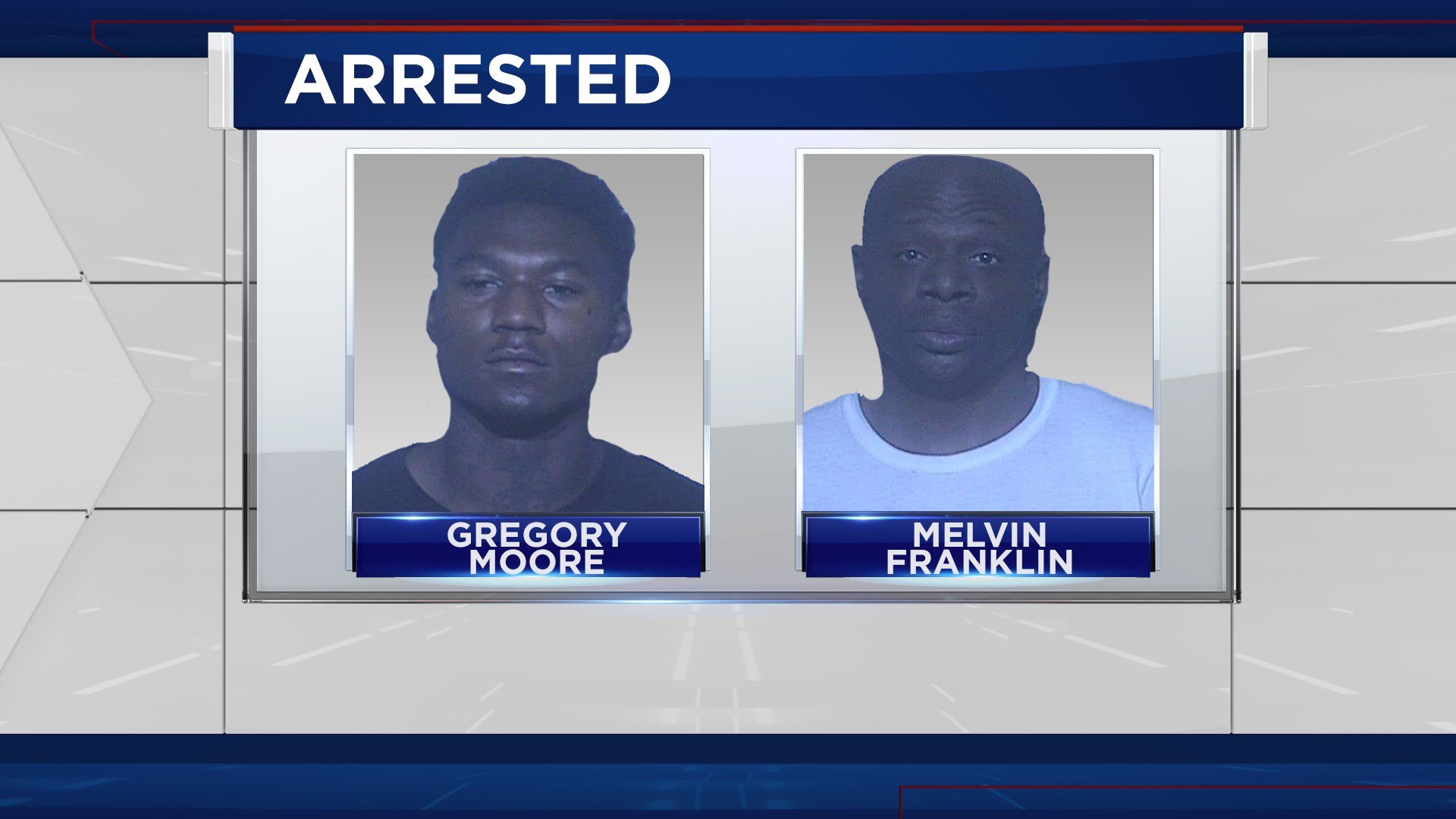 DAPHNE, AL (WALA) –

Two burglary suspects were caught twice on security cameras while police say they broke into at least three businesses.  It happened in Daphne on Monday night, March 20, 2017.  Daphne Police arrested them after they triggered an alarm at one of the businesses.
Daphne Police were able to close the investigation into the burglaries shortly after the crimes took place thanks to some clumsy moves by the burglars and being in the right place at the right time.  Goen's Automotive on Highway 98 was one of the businesses hit.  Peter Goen said the crooks didn't get away with much there.
"They broke the front door glass.  We've got a cash register here, but we don't really keep any cash in it, like five dollars in change.  So they got that.  They took the whole drawer.  There were some credit card batch out receipts there.  There's a petty cash drawer in there and they went in there and opened it up and they missed the cash," Goen said.
From there, police said they moved down the street to Pep Boys Automotive.  The suspects parked next door at C.O.A.L. Wholesale Automotive right in front of their surveillance cameras.  The video shows the suspects go next door to Pep Boys a couple times before moving on.
The ABC liquor store was the suspects' last stop.  Police said that when they broke the front door to enter, it set off an alarm alerting them.
"The officer responding, luckily he was very close to the business and when he was responding to the ABC store, he noticed a car coming out of the street right next door to where the store is," Cpl. Jason Vanoy with Daphne Police explained.
Twenty one year-old Gregory Moore and 38 year-old Melvin Franklin, both from Mobile were arrested.  Police said surveillance video from inside the store shows what the burglars were after…three bottles of vodka.  Two of the bottles were recovered while the third broke.  A crowbar and marijuana were also found in the car.
"They went behind Pep Boys and they're like, we're breaking into Pep Boys.  I guess we'll go to the ABC store and get a couple bottles of vodka," Goen said after he heard what police said happened.
Police say a fourth business, Express Oil Change was also broken into, but nothing was taken.  Moore and Franklin are charged with three counts of burglary, possession of burglary tools and possession of marijuana.  They're being held in the Baldwin County Jail.
All content © 2017, WALA; Mobile, AL. (A Meredith Corporation Station). All Rights Reserved.