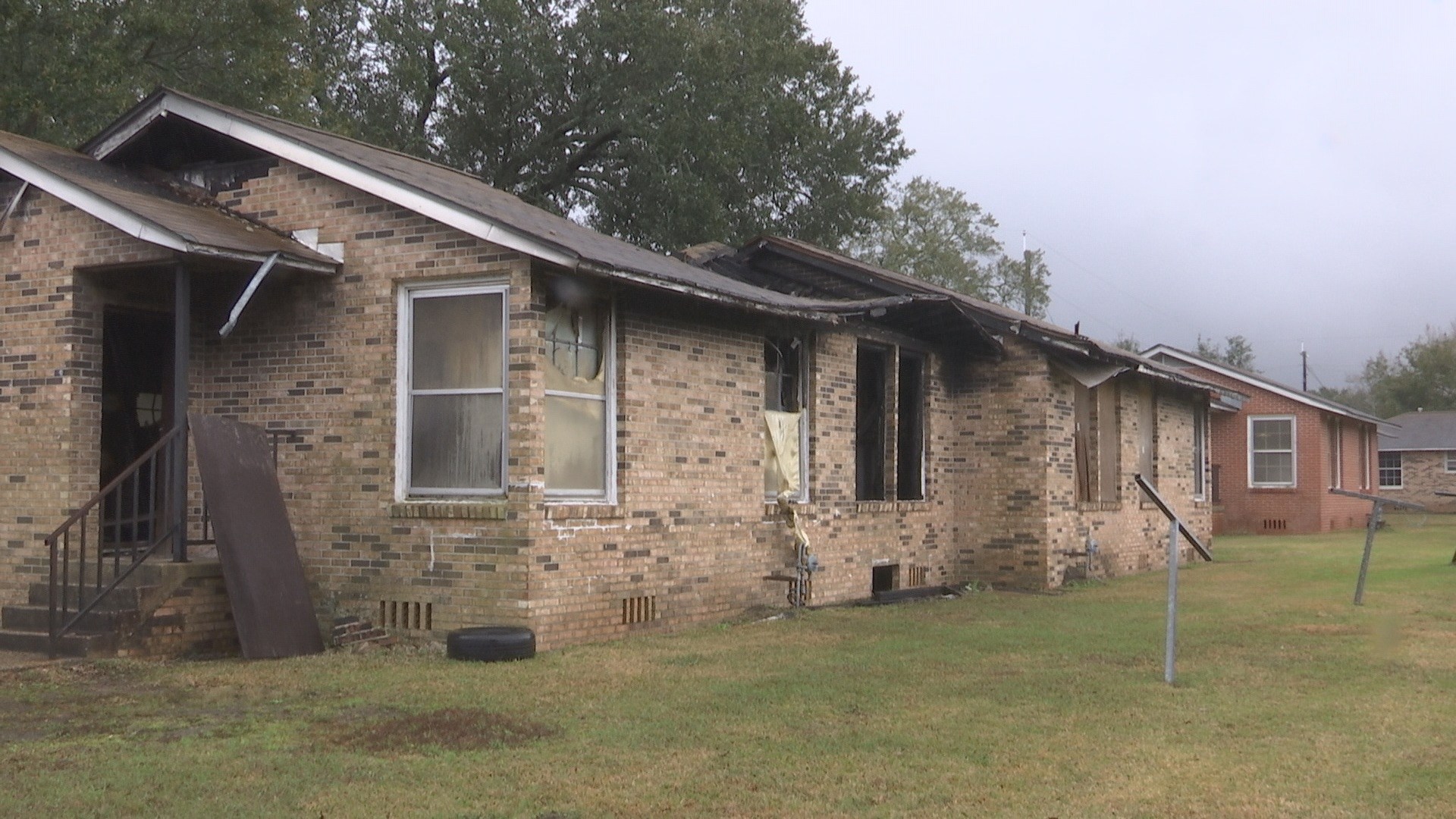 Homicide scene in the Birdsville community (PHOTO: Rodney Rocker, FOX10 News)
MOBILE, AL (WALA) –

Mobile police are working a homicide in the Birdville community.The rain kept people inside in the Birdville community Tuesday, but there was gunfire during the early morning hours, and Lebarron Hunter said his neighbor saw something even scarier."She saw the man shoot the man and drag the man to the building and in the house.  That's what she told me," Hunter said.According to Hunter the neighbor saw someone drag the victim to a burned out duplex in the 1500 block of Heron Drive.
Mobile Police found the body of a 40-year-old male in the doorway of the building around 5 a.m. According to police, officers were responding to a suspicious vehicle at the address.
Hunter said a fire badly damaged the duplex about two years ago. It has been vacant ever since.  He said he believes the numerous vacant and damaged homes throughout the community contribute to the crime problem.
"It's just too many vacant houses. They got access to them. They're not closed or sealed up or anything. You can just walk in, and walk out whatever," Hunter said.
Neighbors also say gunfire is frequent in the area.
"It's rapid fire everywhere. We been hearing shootings and everything, but nothing this serious,"  Zoe Frasier said.
Police say the victim had been shot several times.
If you have any information on the shooting call Mobile Police at  251 -7211, or 208-7000 Crime Stoppers.
All content © 2017, WALA; Mobile, AL. (A Meredith Corporation Station). All Rights Reserved.