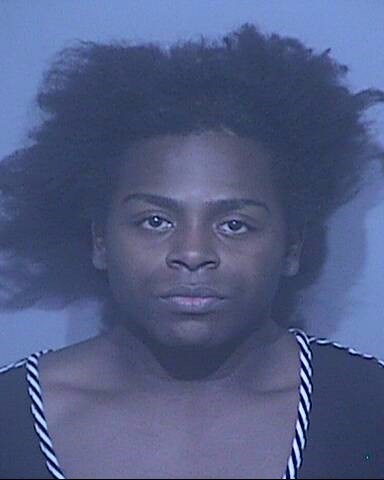 BALDWIN COUNTY, AL (WALA) –

Baldwin County Sheriff's deputies have arrested a man they believe could be responsible for more than a dozen thefts in the Bromley community.  Deputies said his main target was guns, which he traded for drugs in Mobile.  They also said it was surveillance video from a prior victim that landed the cross-dressing suspect behind bars.
Baldwin County Sheriff's investigators said the video of what appears to be a woman attempting to break into a car is actually 21 year-old Joshua Pruitt of Bay Minette.  With a flashlight in one hand and what investigators said is a stolen pistol in the other, Sheriff Huey "Hoss" Mack said it may be the second time Pruitt returned to the same residence.
"We had a couple cases where the victims had been victims more than once and what they had done and we had worked closely with them…some of them had actually installed camera systems after the fact and it was some of the footage from some of those camera systems that caught him actually in the act," Mack explained.
Although Pruitt has only been charged with two counts of breaking and entering and one for theft, Mack said he has reason to believe that he is responsible for many more.  Some date back to 2016, totaling thousands of dollars in stolen property.
"Right now in the ones he's suspect in…these are the ones that we kind of have him on the radar of and we feel confident that he'll be ultimately charged with, probably in the neighborhood of about ten thousand dollars," Mack said.  "It could go upwards of that depending."
Investigators said Pruitt was primarily looking for guns, but would take anything of value.  The focus of the investigation is in the Bromley area, in neighborhoods along Highway 225.  The Lakes is where the surveillance video was shot and where several victims live.  Linda Alexander lives in The Lakes and is glad her neighbor's security system paid off.
"I think that's wonderful.  They deserve it," Alexander said.  "They need to be caught because we live in a fairly decent neighborhood and we want to be able to feel safe."
Aside from being a key piece of evidence that deputies said identified Pruitt as a suspect in this case, Sheriff Mack said that there's one other very important thing that everybody can take from the surveillance video.
"This vehicle that he actually went to, you'll see what we think usually happens.  He looks in the vehicle.  He apparently sees something in that vehicle that he wants.  He tries to open the vehicle.  The vehicle is locked.  He moves on," Mack said.
The lesson here is lock your doors and take anything of value inside.
Investigators think Pruitt may have been working with someone else who was dropping him off and picking him up.  If you have any information that can help with the investigation you're asked to call the Baldwin County Sheriff's Office.  Pruitt is in the Baldwin County Jail on no bond because of probation violations.
All content © 2017, WALA; Mobile, AL. (A Meredith Corporation Station). All Rights Reserved.